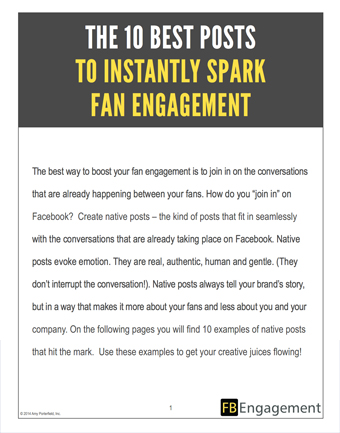 Have you ever wondered how to properly use your Facebook page to increase sales?
What about getting more fans? Would you like to know how to quickly build a larger audience?

Are you tired of posting things on your page that no one "likes" or comments on?

The secret lies not in a bunch of scammy "click here to buy" posts, but in creating real value for your audience and fostering ENGAGEMENT.